OXY – Hydrogen Carbon Cleaning Machine
GO CARBON GOO has a machine for you. German technology India's NO 1 Hybrid Machine is Approved by Chennai IIT with a Lifetime warranty.  We Provide Decarbonizing machines for all types of engines like cars, buses, Mini trucks,  Lorry, Auto, Marine engines, farm & construction types of equipment, and power gensets. This process will complete in just 30 minutes.
Our vision is to give our best efforts into designing, developing, and producing Automobile Carbon Cleaning machines, to well-serve the interest of buyers that associate with our company. 
Our mission is to work together as one big team, to enhance our production capability so that customers get quality-based solutions at the right time from us.
Carbon cleaning benefits increase your vehicle mileage from 3 km to 5 km increasing performance, and smoothness, and Reducing engine noise, Vibration, and black noise. The Automobile Carbon Cleaning Machine is designed to remove the internal carbon deposits of parts such as automobile engine blocks, spark plugs, and fuel supply nozzles, which can help improve engine power, reduce vehicle exhaust and save fuel.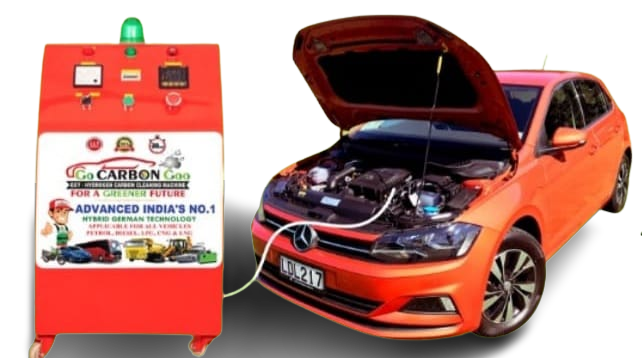 Want to get in touch? we'd love to hear from you, here is how you can reach us.